What are the characteristics and consequences of internal brain organization for language?
The human brain provides a neurobiological infrastructure that allows us to acquire and process language, and that co-determines the characteristics of spoken (and sign) and written language. The internal organization of the brain and its cognitive architecture both determine and constrain the space of possibilities for human language. This internal organization can be called the Kantian brain for language. It has resulted in a language-readiness of the human brain that is found nowhere else in the animal kingdom. The big question is to characterize the Kantian brain for language.
Currently BQ2 is in the process of building links between the various sub-projects. Each sub-project has had the opportunity to present their most recent work/ideas/questions of interest, and BQ2 is now in a phase of bridging the sub-projects to try to define new research questions based on collaborations between sub-themes. To foster such collaborations, meetings are planned where pairings of sub-projects will present ideas that culminate from joint brainstorm sessions about potential links between one another's work and expertise. In the long run the hope is that such combinations of expertise and perspectives will lead to innovative and cutting-edge projects that address the overarching goal of how the human brain supports language processing.
People involved
Steering group
Team members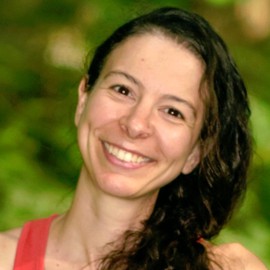 Dr. Marius Braunsdorf
Postdoc

PhD Candidates
Collaborators
Dr. Xiangzhen Kong
Dr. Zhiqiang Sha
Dr. Tineke Snijders
Dr. Maggie Wong
Dr. Daniel Sharoh
Dr. Joanna Sierpowska
Alumni
Nikki Janssen – PhD
Daniel Sharoh – PhD
Ileana Camerino -PhD
Research Highlights (2021)
Highlight 1
Unique adaptations of the human temporal lobe
Team members: Guilherme Blazquez-Freches, Joanna Sierpowska, Vitoria Piai, Christian Beckmann, and Rogier Mars
The goal of this project is to understand how changes in the anatomical organization of the human brain, compared to that of non-human primates, enables language. To this end, we use diffusion MRI tractography to reconstruct the set of white matter connections ("the connectome") of the human, chimpanzee, and macaque monkey brain, and investigate how they differ.

We studied the principles of organization of the temporal lobe (see Figure 1). It was found that the human temporal cortex contains three overlapping modes of organization: (1) a dorso-ventral gradient driven by input from visual and auditory primary cortices; (2) a posteriorly anchored gradient originating in posterior temporal cortex; and (3) an anteriorly anchored gradient focusing on the semantic hub in anterior temporal lobe. The second mode was largely driven by input from the arcuate fascicle, a tract known to be a crucial part of the language circuit in humans. In subsequent research, it was found that the second mode is unique to the human brain, while the other two gradients are also present in monkeys and great apes. This dovetailed with results from another BQ2 project, in which Vitoria Piai and Rogier Mars' groups showed that the arcuate connections between temporal and parietal cortex are one of the main distinguishing features of the human language areas and their chimpanzee homologs.
This project is a unique combination of disciplines: statistical imaging neuroscience, comparative anatomy, neuropsychology. It addresses the fundamental question of BQ2: what is the unique neural infrastructure for language in the human brain? This work is the result of a number of cross-lab collaborations in BQ2. The groups of Christian Beckmann and Rogier Mars brought together analytical methods and cross-species neuroscience knowledge, while the group of Vitoria Piai added crucial neuropsychology knowledge to relate the anatomy to language function.
Highlight 2
Systematic review and meta-analyses of word production abilities in dysfunction of the basal ganglia: Stroke, small vessel disease, Parkinson's disease, and Huntington's disease
Team members: Ileana Camerino, Joao Ferreira, Roy Kessels, Ardi Roelofs, and Vitoria Piai
A key question in modern neuroscience is which genes regulate brain circuits that underlie cognitive fThis project investigates the role of basal ganglia in language production by combining evidence from four different clinical populations: stroke affecting the basal ganglia, small vessel disease, Parkinson's disease and Huntington's disease. Specifically, we performed a systematic literature review and meta-analysis and compared performance of patients in picture naming, category fluency, letter fluency, and past-tense verb inflection tasks to cognitively unimpaired adults. Even though the basal ganglia have been suggested to play a role in language production beyond motor outputs, its exact nature remains unclear. Previous research on these four pathologies usually attributes production issues to secondary ischemia/hypoperfusion of cortical areas for stroke and small vessel disease, and memory or motor deficits for Parkinson's and Huntington's, often combining comprehension and production measures. Our results show that these clinical populations perform consistently worse than matched cognitively unimpaired adults in all tasks assessed (Figure 2). We propose that the production deficits found in these clinical populations are not negligeable and that more evidence is necessary to understand the underlying mechanisms that lead to production impairment due to basal ganglia pathology.
This project combines evidence from vascular and non-vascular basal ganglia pathologies to highlight that language production impairments are not negligible in these populations. Given the nature of the overarching question of BQ2 of what makes the human brain able to acquire language, our results show the importance of revising current models of the neurobiology of language circuitry to include subcortical regions which might support language production. It brought together team members with expertise in different clinical populations, experimental cognitive neuroscience, and neuropsychological evaluation.